The newest version of TachoScan Control 6.7.0 is now available for download directly from our server at tachoscancontrol.com/en/download_/or through the Update Manager.
The update is free for all holders of TachoScan Control with active warranty.
All changes are specified in the list of changes available below. The list includes an extensive specification of major changes and other smaller modifications.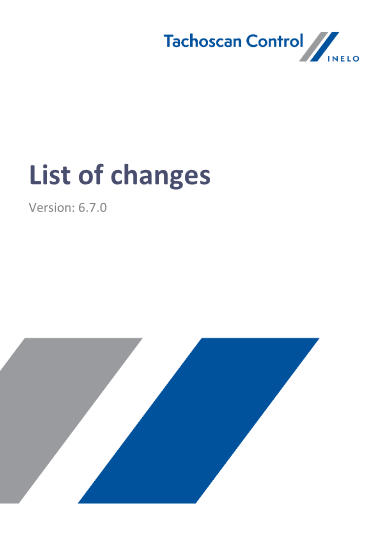 You can also access the detailed list of changes in the software's help menu (Help menu -> help -> newest updates).
If you are upgrading from version 5.x or lower during the first launch of the latest version, automatic activation to the latest version of TachoScan Control 6.7.0 is performed, therefore it is recommended to do the first launch with an Internet connection active. If the internet connection is not available, it will be necessary to contact our service department in order to perform manual activation.
If there are any problems with the update or activation of the software, please contact the Service Department at +48 33 496 58 74 or at support@inelo.pl.