The newest version of TachoScan Control 6.6.0 is now available for download directly from our server at tachoscancontrol.com/en/download_/ or through the Update Manager.
The update is free for all holders of TachoScan Control with active warranty.
The following major changes are introduced in the new software version:
Adaptation of default settings to the explanations of the European Committee (questions and answers part 2) [https://ec.europa.eu/transport/road/mobility-package-questions-and-answers_en], including the missing requirement to take daily rest before compensation of two consecutively shortened weekly rests.
The map view now provides the option to compare the route resulting from GNSS points of smart tachographs with manually set routes: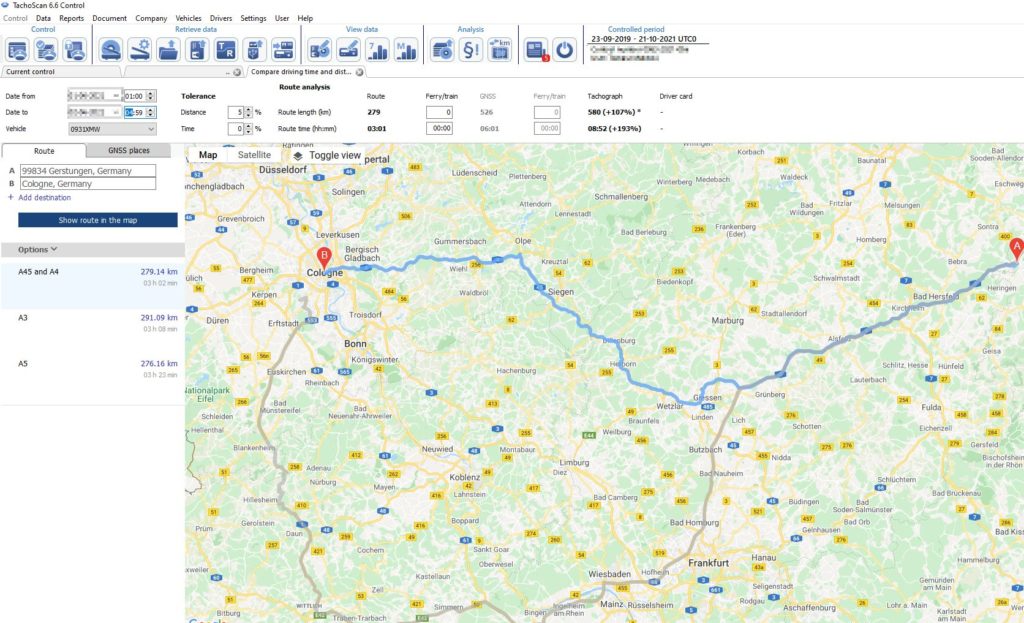 A new option – kilometre chart – is added in the speed chart to display the number of driven kilometres in the X axis
New functions for specifying violations in the event of exceeding 6x24h between weekly rests were added. The new options can be used to display violations in scope of both exceeding the 6x24h period and shortening weekly rests. The new options are not checked by default:

There is a new option to save the set time zone to have it suggested by default when creating new controls
Information on the licensing code of the used software is added in menu "Help -> About the software.
Modifications specific for Sweden and France were introduced
All changes are specified in the list of changes available below. The list includes an extensive specification of major changes and other smaller modifications.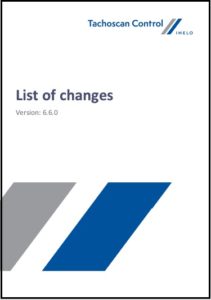 You can also access the detailed list of changes in the software's help menu (Help menu -> help -> newest updates).
If you are upgrading from version 3.x or lower during the first launch of the latest version, automatic activation to the latest version of TachoScan Control 6.6.0 is performed, therefore it is recommended to do the first launch with an Internet connection active. If the internet connection is not available, it will be necessary to contact our service department in order to perform manual activation.
If there are any problems with the update or activation of the software, please contact the Service Department at +48 33 496 58 72 or at serwis@inelo.pl.