Today, the latest version of TachoScan Control 5.0 was made available and can be downloaded from our server at: tachoscancontrol.com/en/download/
In the new version of the software, the following significant changes were introduced:
The possibility of reading and analysing data from smart tachographs and driver cards

Displaying of all additional sections and information from the new generation of tachographs and cards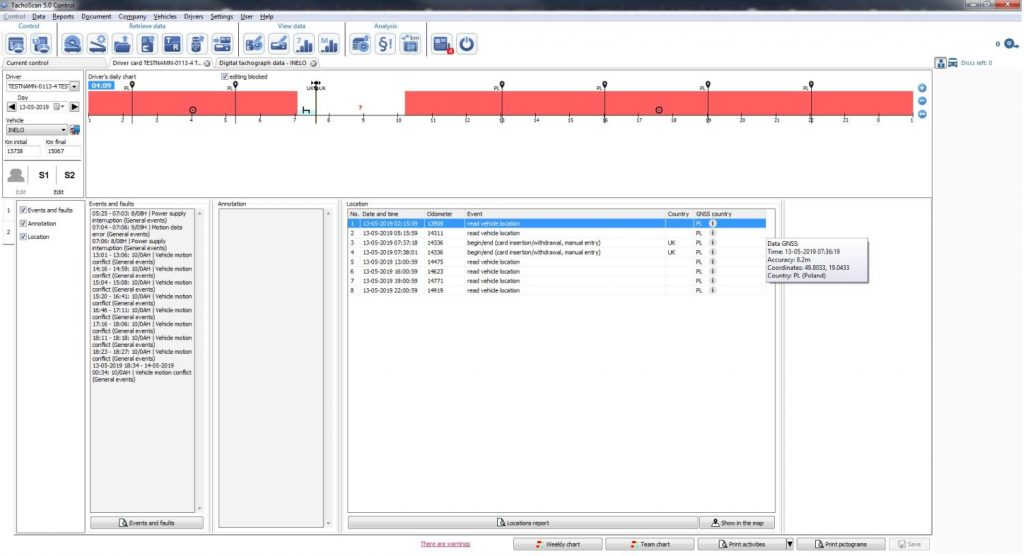 A new mechanism for comparing kilometres and driving time on the map with the option to include GNSS location points from the smart tachograph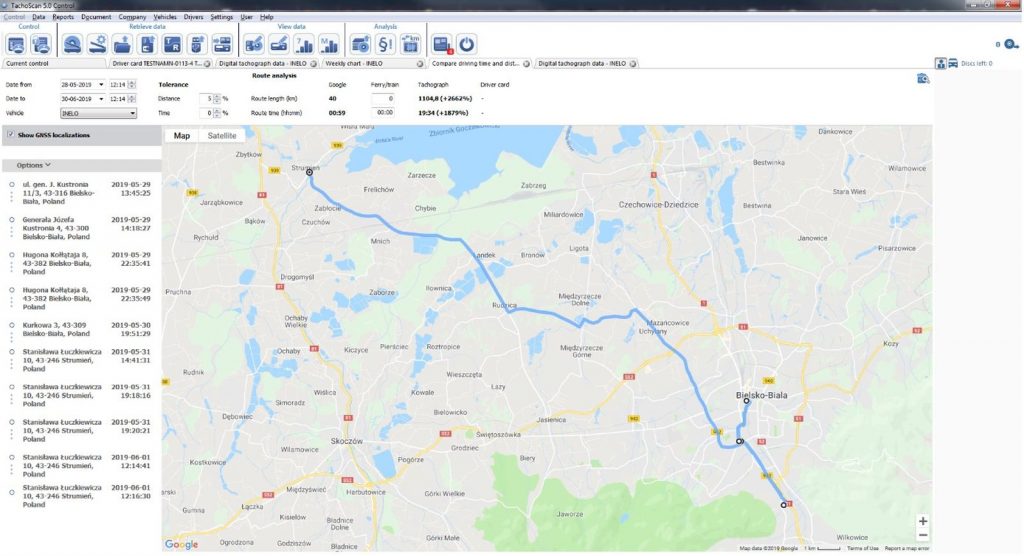 New warning – Start/end country entry does not match the GNSS location
The possibility of analysing readings from test driver cards and tachographs.
Downloading data from the tachograph directly by the TachoScan software was enriched with the option of downloading the driver card data by the tachograph and reading additional special sections from VDO tachographs ("S" files)
The upgrade is free for all authorities which have TachoScan Control software with an active warranty.
Let me also inform that we conduct individual projects with authorities aimed at creating software for analysing data read remotely using DSRC technology.
A detailed list of all changes can be found in the document below:
If you are upgrading from version 3.x or lower during the first launch of the latest version, automatic activation to the latest version of TachoScan Control 5.0 is performed, therefore it is recommended to do the first launch with an Internet connection active. If the internet connection is not available, it will be necessary to contact our service department in order to perform manual activation.
If there are any problems with the update or activation of the software, please contact the Service Department at +48 33 496 58 72 or at serwis@inelo.pl.