As we have already reported, new smart tachographs become mandatory for new (registered) vehicles as of 15 June 2019. This is due to the provisions of the EU regulation 2016/799 (annex 1C) and EU regulation 2014/165.
In connection with adapting INELO products to support these tachographs, we wanted to inform you about the upcoming changes in the use of the TachoScan Control software and INELO devices used to read data from tachographs and driver cards.
TachoScan Control software

The TachoScan Control software update will be available from 17 June 2019 so that users can start using the new version when smart tachographs and new driver cards become mandatory. After the update, the software will analyse and display all data downloaded from the smart tachographs as well as from the second generation driver cards. There will also be new features that facilitate the analysis, which we will informed about in detail together with the update. The software update will be free for all authorities with a valid software warranty.
Devices for downloading data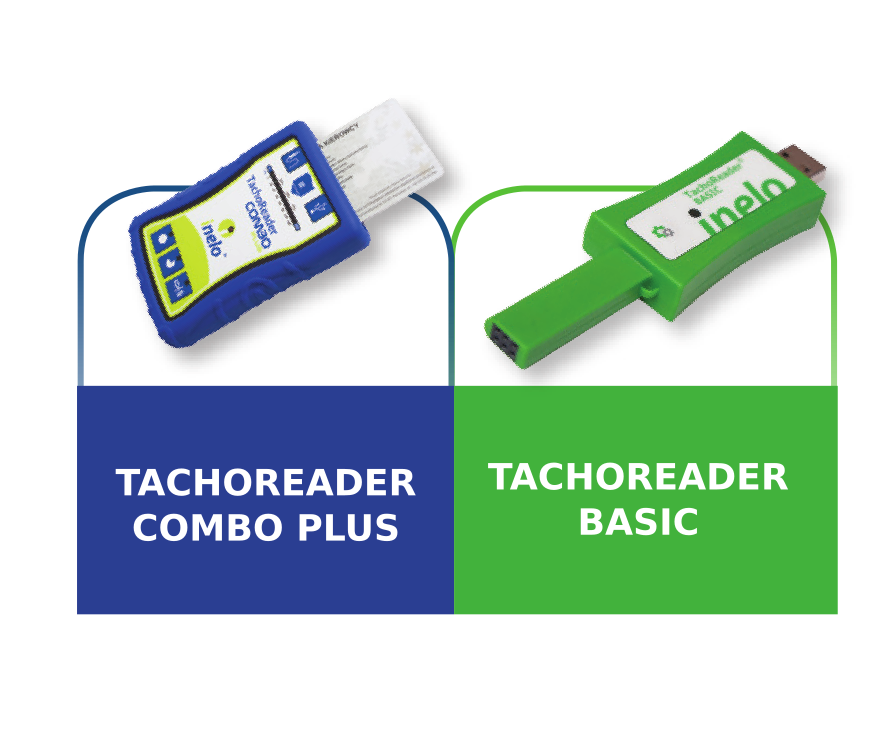 In order to download all data from the smart tachograph, it is necessary to update the INELO devices software or replace devices with new ones. From Monday, 17 June 2019, it will be possible to update the TachoReader Combo Plus devices (with the letter "A" at the end of the serial number) and all TachoReader Basic devices. Other devices, unfortunately, the update is not possible, but there will be a preferential replacement program for these devices. Please contact us for details of the replacement program for devices for which an update is not possible. Please be also advised that all new devices bought form Inelo after 17 June 2019 will support intelligent tachographs reading as standard.
For TachoReader Combo Plus and TachoReader Basic devices purchased after 1 January 2019 the upgrade is free, and for devices purchased before this date, the upgrade cost is EUR 75.
---
Practical information
Pursuant to the EU Regulation 2016/799 (Annex 1C) reading a 2nd generation driver card is possible using existing devices (i.e. devices without the updates). However, the data will not contain additional sections recorded by the smart tachograph, e.g. location information. For tachograph reading, the tachograph manufacturers may or may not enable downloading data using devices operating according to the old structure (devices without the updates). The legal basis is the requirement MIG_015 from Annex 1C to the EU regulation 2016/799.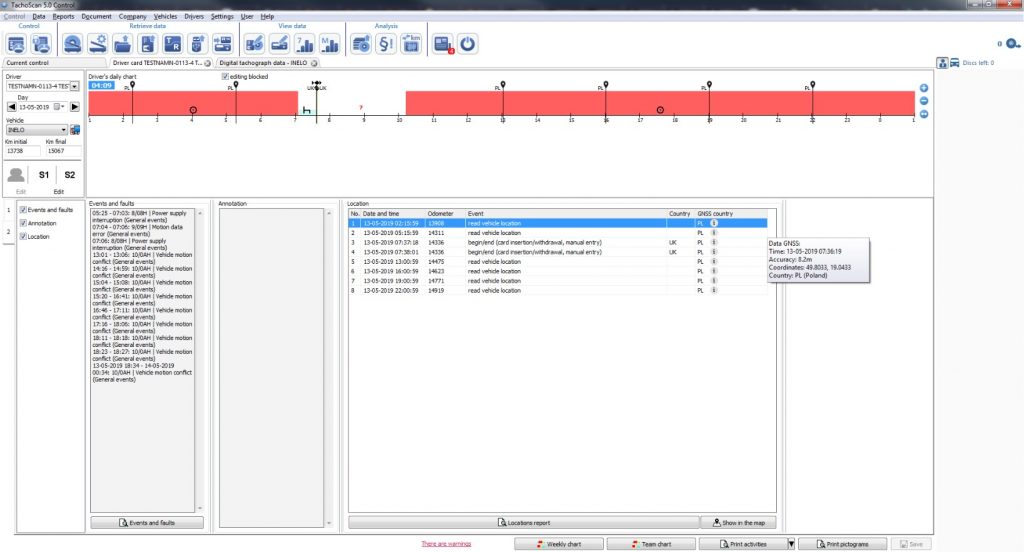 A sample screen from TachoScan Control ver. 5.0 supporting the analysis of data from smart tachographs.